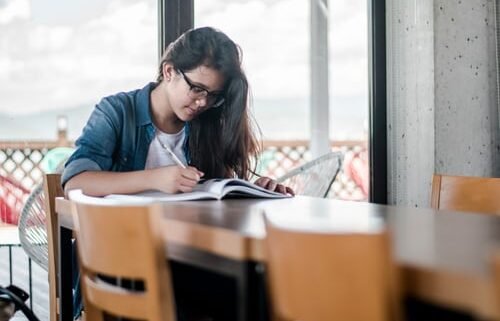 GUIDELINES FOR THE PREPARATION OF RESEARCH PROPOSAL for DISSERTATION
So you are wondering about the GUIDELINES FOR THE PREPARATION OF RESEARCH PROPOSAL for DISSERTATION. The following are the guidelines for research proposal and format of the research proposal, that must be submitted after having chosen the subject matter and topic of the dissertation work, end term project, work based project, internship dissertation. The University students are advised to strictly follow the University dissertation handbook guidelines and research proposal formats indicated below, while giving a strong emphasis of the goals of the dissertation to be achieved.
1. Title of the research proposal on a Topic – (Related to the domain of the study)
2. Introduction & writing background of proposed study- (300-400 Words Approx.)
3. Review of literature in research proposal– 1000words.
4. Problem statement in research proposal– (Max 100 words)
5. Need for the research or writing rationale in research proposal – What prompts you to do the research? (100 Words Approx.)
6. Setting research objectives in research proposal – there may be so many dimensions to the research problem, but one may not have enough resources or time to study all dimensions. So, one list research objectives to, in fact, draw the scope of the research work.
7. Research methodology writing help in research proposal: – Explains Method, research tools, research instrument, research approach, research design,  etc. for research study.
8. Sources of data – Primary or secondary or both the kinds of data may be used. What could be the probable sources of the secondary data applicable to the research?
9. Sampling – in case primary data in research is to be collected, the technique of data collection needs to be explained.
10. Expected outcome of research study (200 Words Approx.)- Academic contribution, business contribution
11. Bibliography
While the above research proposal format is normally followed, it is not necessary that the same sub headings scheme is used for all research topics. MBA research proposal writing help is undertaken after the topic for research proposal is chosen. If you need help, in finding research proposal topic help for MBA students, then contact us, we offer urgent service for International students writing help.
We accept feedback on the research proposal, improve on research proposal to get it accepted in University. An in-depth discussion takes place between the student and our staffs before we undertake to revise the research proposal. Inputs from the students are a must to be able to tackle the Professor feedback on research proposal. Here are the guidelines for the preparation of research proposal for dissertation. Remember that dissertation , end term project, work based project, internship dissertation topics and structure can vary.
Get started today and submit your research proposal order online –24X365X7 writing support on MBA,
Write to us at- mbaprojectshelp4u@gmail.com, one to one appointment Googlemeet – mbaprojectshelp4u@gmail.com,
Phone/Whatsapp/Telegram +91.9830529298
https://mbaprojects.net.in/wp-content/uploads/2021/12/Assignmentshelp4u7.jpg
333
500
Mba Projects
http://mbaprojects.net.in/wp-content/uploads/2015/10/MBA-PROJECTS-LOGO1PNG-300x300.png
Mba Projects
2021-12-15 00:33:04
2021-12-15 00:33:04
GUIDELINES FOR THE PREPARATION OF RESEARCH PROPOSAL for DISSERTATION